Time for reassessment!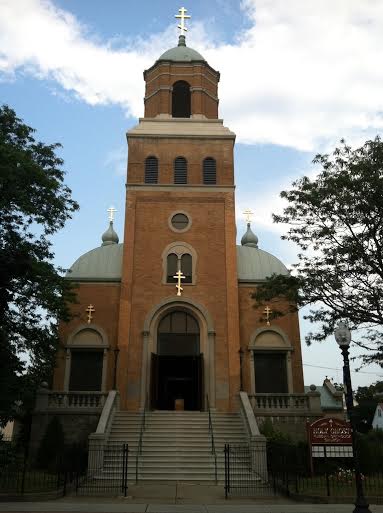 Dear friends,
It is with much gratitude that I announce that our Holy Ghost parish recently was awarded a $20,000.00 Historic Preservation Technical Assistance Grant [HPTAG] to fund a condition assessment and restoration plan for our church building. The grant, given by the Connecticut Trust for Historic Preservation, has been equally matched by funds from a bequest to the parish from Alexander and Astrid Samus, by permission of Sophie Rogers, sister of Mr. Samus and current member of the Parish Council of Holy Ghost Church. The church has contracted with TLB Architecture, Chester, CT, to do a top-to-bottom assessment of the building during the coming year, beginning in February 2014.

Our church temple during the past decades has suffered damage from the natural elements and is certainly feeling its age. This architectural study will help us better understand any major and minor problems with the structure and the building's mechanicals, and will help us better plan our course for the future.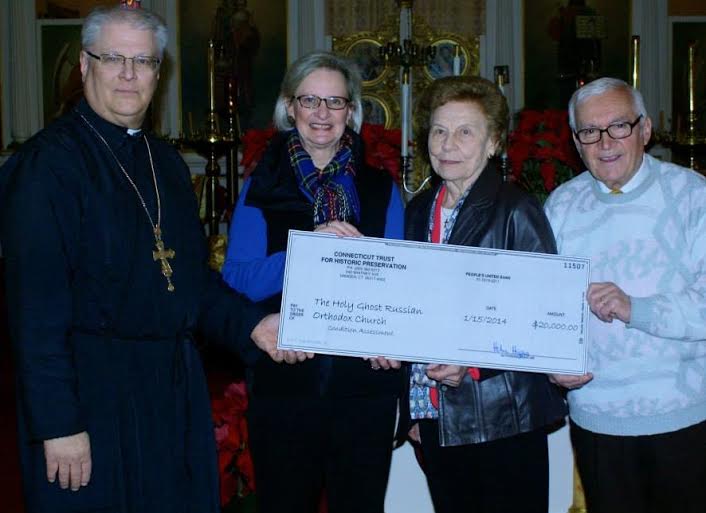 As many of you know, our parish, now located at 1510 East Main Street in the heart of Bridgeport, was founded in 1894. A canonized saint of the Orthodox Church in America, Priest Alexis Toth, served at the dedication of the parish's first church building, located at Hallett Street, on Palm Sunday, April 26, 1895. The parish relocated to East Main Street and dedicated its present building on Palm Sunday, April 26, 1937.
Our church building contains a wealth of historic treasures, including six enormous sonorous bells cast by master metallurgist B. M. Orlov in St. Petersburg, Russia and donated to the parish by Tsar Nicholas II in 1896. The largest bells, which weighs 4,000 pounds, contains relief images of Tsar Nicholas II and Tsarina Alexandra on one side and an icon of Christ on the other side.
The iconostasis also was donated by Tsar Nicholas II and Tsarina Alexandra and contains a unique panel of their patron saints. The church's magnificent stained glass windows were the subject of a survey by the Stained Glass Association of America in 1983, and subsequently became included in a computer base at the University of Massachusetts, Amherst, as a study for art historians.

HPTAG is a collaborative historic preservation technical assistance program of the Connecticut Trust for Historic Preservation, in partnership with and funding from the State Historic Preservation Office, Department of Economic and Community Development, through the Community Investment Act.
I'm so excited to be part of this endeavor, and I know you are too! Let's pray that our project comes to fruition.
Your Pastor, Father Steven Belonick